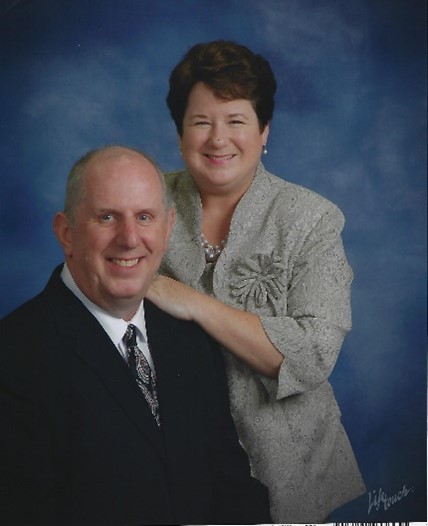 My name is David J. "Dave" Fishman. I am married to Stacy B. Fishman and together we
have three sons (Michael, Matthew, and Joshua) along with three daughters-in-law
(Monica, Sarah, and Amanda) and eight grandchildren (Ally, Noah, Morgan, Nolan, Wyatt,
Kara, Raylan, and Emelia).
I was born to Meyer "Bob"& and Gladys Fishman in Philadelphia, PA. Soon afterwards we
moved across the river to New Jersey. I accepted Christ at the age of 11 at Pemberton's
First Baptist Church in New Jersey. As a teenager I felt God's call on my life, however
this was not fully realized until 1988. It was during this time I surrendered to His
call—entering the Gospel Ministry. God has reaffirmed this special call of service in all
aspects of life.
An important part of my life is my family. The experiences we have shared as a family and
in our ministry have greatly impacted our lives, drawing us closer to our Heavenly Father.
One year after high school I enlisted into the United States Air Force. While in the
USAF, I married a girl I met in Youth Group several years prior (Stacy). Our oldest boys
(Mike and Matt) were born at Grand Forks AFB, North Dakota. Our youngest (Josh) was
born at Seymour Johnson AFB, North Carolina. I served in the USAF until I retired in
August 1999.
While in the USAF, I served as a Security, an administrator, and a personalist. Halfway
through my military career I answered God's call first to serve as a Deacon and then to
preach while a member here at Trinity. I was licensed in April 1988 and ordained the
following year. Ever since that time I have served various churches in the Neuse Baptist
Association as Youth Minister, Associate Pastor, Interim Pastor, and Pastor. From small to
medium-sized churches, we have come to know the unique situations of each encounter.
I am Southern Baptist by choice because I believe in and support our Baptist Faith and
Message as well as our commitment to world missions and ministries beginning with the
local church. I believe the Bible is truth without any mixture of error and it is fully
trustworthy.
MY GOALS
I desire to know God more, serve God better, and love God deeper. I believe He has used
me in my past and present positions, yet He has even greater work for me to do. God has
affirmed His promises and provision in my life, especially during my 34+ years of serving
Him and His people at various churches. God has given me a love for His people and the
churches I have been blessed to serve.
As Pastor and with God's guidance, help, and wisdom I seek to build bridges and unity
within our church family, and grow His kingdom through evangelism, cooperation, and
mission work. I believe the adage—many hands make light work…it reminds me of
Solomon's words: "Two are better than one, because they have a good reward for their
labor." We can do more together!
I have seen this throughout my military career as well as my ministry and I believe it can
be and should be the same within church families.
BELIEFS
The Pastor loves his flock and compassionately ministers to them. As your Pastor, I love
and support all families within our church, assisting them in any and every way possible! I
will assist, counsel, and otherwise support our people and our various committees in
fulfilling their mission. Seeking to always foster cooperation, faith, and love within church
families as well as guests who attend church.
I will lead by example in discipleship, evangelism, fellowship, ministry, and
worship…following the example of Jesus and setting the example for others to follow in
His steps.
I have come home to Trinity, as my ministry began here in the late 1980's. I understand
the importance of having and being at a "home" church and I encourage you to make Trinity
Missionary Baptist Church your home church, too. This is the place we can work together
doing, obeying, and serving God and making an impact in our world!